ICCTA Vol.1
The first  International Conservative Climbing Treatment Assembly – the ICCTA Vol.1 –happened in Vail (Colorado) during the IFSC Climbing World Cup in June 2018. You see us proud and happy – three passionate climbers and physiotherapists starting a movement 🙂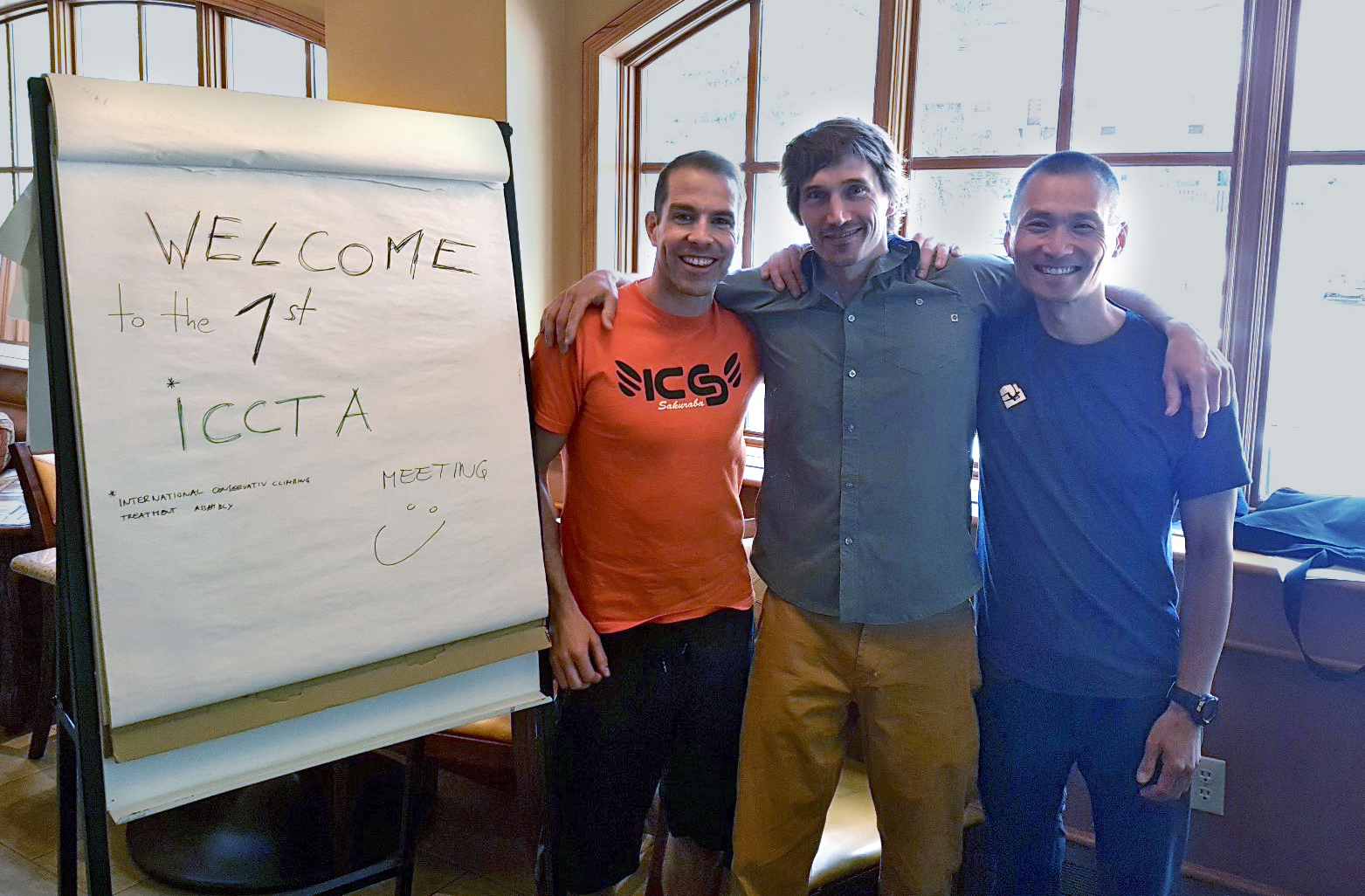 ICCTA Vol.2
In September 2018 the second International Conservative Climbing Treatment Assembly – the ICCTA Vol.2 – took place during the IFSC Climbing World Championships in Innsbruck.
Thank you to all the therapists for this valuable exchange of knowledge and experience.
The two presentations, held at the ICCTA 2018 in Innsbruck by Klaus Isele and Zack DiCristino, can be downloaded here:
Klaus Isele: ICCTA Vol.2
Zack DiCristino: Pectoralis Minor
With some impressions from the ICCTA Vol.2 we hope, that we all keep this assembly in good memory! Feel free to share with #climbingphysios
© pictures by Moritz Liebhaber
ICCTA Vol.3
The next meeting will be at the World Championships in Japan 2019. It will be organized by one of our members:  Tomizawa Ryuichiro.
We are all looking forward to this event and would be happy to welcome some of you there. See you soon!